News
Ultra-short depth PC's for space-constrained applications
10.03.22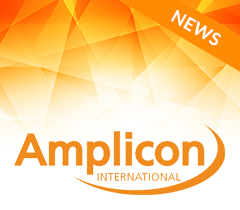 Amplicon has expanded its range of short depth computers with the new Impact-R 1000 series, a powerful ultra-short depth embedded computer.
Designed and built in the UK, the Amplicon short depth computers offer superior performance and outstanding features. These PC's come with the latest Intel iCore processors, plus a vast range of I/O as well as an impressive amount of memory.
This range of short depth computers can be easily mounted into shallow 19 inch rack cabinets or standard depth cabinets; saving valuable rack space that can be used to install additional equipment making them ideal for applications where space is at a premium.
News Archive
27.03.23

Amplicon has expanded its flagship industrial computer family, the Ventrix. With major advancements in performance and security, the new Ventrix 12th gen range continues to set the standard for reliable industrial computing....
09.02.23

Amplicon, the UK market leading manufacturer of industrial computers, has announced a massive leap forward in their industrial embedded computer range with the new Impact-D 100EL-A and Impact-D 1100A series of industrial embedded computers...
14.11.22

Amplicon, the UK market-leading manufacturer of industrial computers has introduced the Impact-R 1210F series...
28.09.22

Bring edge computing to the harshest of environments with Amplicon's latest ultra-small IoT edge ready PC...
29.06.22

Amplicon announces the release of a new range of Industrial Panel PC's, the Senses 1100, 5700 and 5600 series....
11.04.22

Amplicon further strengthens its popular range of embedded PC's with the new Impact-E 280A series, a high performance computer suitable for a wide variety of embedded applications....
01.02.22

Amplicon, the UK's leading industrial PC manufacturer, has announced the launch of their new Impact-D industrial embedded PC's....
19.03.21

Our Product Specialist Sarim Shehzad, explains and demonstrates the benefits of connecting your I/O device to the Cloud....
18.03.21

Amplicon is committed to make sure you choose the right products for your projects....