News
New Impact-D range - High powered, maximum flexibility, compact size
01.02.22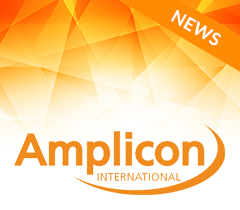 Amplicon announce the expansion of their successful Impact-D range with three new industrial embedded PC's, the Impact-D 100A, 160A and 100AL-A.
The Amplicon Impact-D series has been designed as a flexible multipurpose platform with a number of outstanding features including a vast number of I/O, optional Cellular or Wi-Fi and wide operating temperatures. All of the new systems come with free software for remote access, monitoring and control.
News Archive
27.03.23

Amplicon has expanded its flagship industrial computer family, the Ventrix. With major advancements in performance and security, the new Ventrix 12th gen range continues to set the standard for reliable industrial computing....
09.02.23

Amplicon, the UK market leading manufacturer of industrial computers, has announced a massive leap forward in their industrial embedded computer range with the new Impact-D 100EL-A and Impact-D 1100A series of industrial embedded computers...
14.11.22

Amplicon, the UK market-leading manufacturer of industrial computers has introduced the Impact-R 1210F series...
28.09.22

Bring edge computing to the harshest of environments with Amplicon's latest ultra-small IoT edge ready PC...
29.06.22

Amplicon announces the release of a new range of Industrial Panel PC's, the Senses 1100, 5700 and 5600 series....
11.04.22

Amplicon further strengthens its popular range of embedded PC's with the new Impact-E 280A series, a high performance computer suitable for a wide variety of embedded applications....
10.03.22

Amplicon has expanded its range of ultra-short depth rackmount PC's. Offering the same high performance as the standard size models, this range provides impressive features in a smaller footprint. Designed & built in the UK with an outstanding lead-time....
19.03.21

Our Product Specialist Sarim Shehzad, explains and demonstrates the benefits of connecting your I/O device to the Cloud....
18.03.21

Amplicon is committed to make sure you choose the right products for your projects....