News
Why not test drive our products before you buy?
18.03.21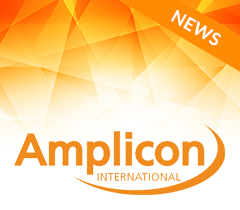 At Amplicon, we are committed to demonstrate the quality and unbeatable performance of our products. For this reason, we offer our customers the opportunity to test our products in their systems before placing an order.
This scheme, designed to facilitate the purchase of complex technical products, especially those that will be part of an inter-connected system, complements the in-depth discussions provided by our knowledgeable team of Application Engineers who make sure you choose the right products for your projects.
Explore the Amplicon products available for a test drive: Amplicon Demo Units
News Archive
27.03.23

Amplicon has expanded its flagship industrial computer family, the Ventrix. With major advancements in performance and security, the new Ventrix 12th gen range continues to set the standard for reliable industrial computing....
09.02.23

Amplicon, the UK market leading manufacturer of industrial computers, has announced a massive leap forward in their industrial embedded computer range with the new Impact-D 100EL-A and Impact-D 1100A series of industrial embedded computers...
14.11.22

Amplicon, the UK market-leading manufacturer of industrial computers has introduced the Impact-R 1210F series...
28.09.22

Bring edge computing to the harshest of environments with Amplicon's latest ultra-small IoT edge ready PC...
29.06.22

Amplicon announces the release of a new range of Industrial Panel PC's, the Senses 1100, 5700 and 5600 series....
11.04.22

Amplicon further strengthens its popular range of embedded PC's with the new Impact-E 280A series, a high performance computer suitable for a wide variety of embedded applications....
10.03.22

Amplicon has expanded its range of ultra-short depth rackmount PC's. Offering the same high performance as the standard size models, this range provides impressive features in a smaller footprint. Designed & built in the UK with an outstanding lead-time....
01.02.22

Amplicon, the UK's leading industrial PC manufacturer, has announced the launch of their new Impact-D industrial embedded PC's....
19.03.21

Our Product Specialist Sarim Shehzad, explains and demonstrates the benefits of connecting your I/O device to the Cloud....