News
Why not test drive our products before you buy?
18.03.21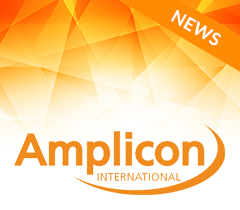 At Amplicon, we are committed to demonstrate the quality and unbeatable performance of our products. For this reason, we offer our customers the opportunity to test our products in their systems before placing an order.
This scheme, designed to facilitate the purchase of complex technical products, especially those that will be part of an inter-connected system, complements the in-depth discussions provided by our knowledgeable team of Application Engineers who make sure you choose the right products for your projects.
Explore the Amplicon products available for a test drive: Amplicon Demo Units
News Archive
19.03.21

Our Product Specialist Sarim Shehzad, explains and demonstrates the benefits of connecting your I/O device to the Cloud....
10.01.21

We are proud to announce that Amplicon has obtained JOSCAR accreditation! This demonstrates Amplicon complies with the highest industry standards assuring we are a trusted supplier....
22.10.20

Amplicon is delighted to announce the launch of a series of technical webinars hosted by our very own technical experts. Registration now open....
13.05.20

Amplicon, market leading manufacturer of industrial computers, launches probably the smallest industrial embedded PC in the marketplace, the Impact-P....
16.10.18

Amplicon has introduced the new Impact-D 100AL – their first ever DIN Rail PC to feature Intel® ATOM™ processors....
23.06.18

Amplicon, the UK market leading manufacturer of industrial computers, introduces a new and improved range of industrial monitors, including high performance Full-HD and 4K displays....
23.05.18

Amplicon, the UK's market leading manufacturer of industrial computers, has introduced the new KwikDraw-A Multiscreen series – The first ever rackmount console from Amplicon to offer dual or triple display output....
05.03.18

The Amplicon Impact-E x224BT has been designed to deliver flexible expandability in a compact and reliable unit....
19.02.18

Amplicon, the UK market leader in the manufacture of high-performance industrial computers has announced plans to continue its commitment to innovative, new product development in 2018 and will be introducing brand new Industrial computers every month....